Smart LUX, good lighting for a better quality of life
Our company specialises in LED lighting and its eco-intelligent management systems.
We offer products at the forefront of technological innovation in the field of eco-intelligent lighting. We design, develop and manufacture series products. And we realise customised projects for your specific needs.
We put our experience and passionate know-how at your service. Our challenge is to improve comfort. Thanks to our programmable system that respects biological rhythms, light has a positive influence on the human condition and well-being.
Among a wide range of lighting products, you will find the answer to your needs at competitive prices.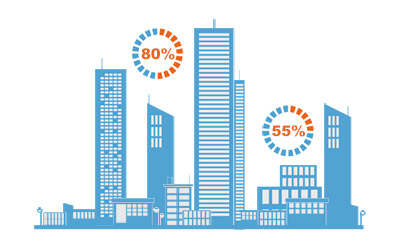 Business philosophy
According to the motto "Post Tenebras Lux" (after darkness comes light) we offer you good light for a better quality of life.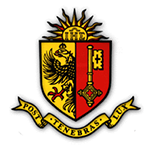 To protect the planet for future generations, it is important to reduce our ecological footprint. LED technology in particular reduces energy consumption. It therefore contributes to the reduction of pollutant emissions into the environment.
---
NOTRE GAMME DE PRODUITS
The standard range
    Downlight / Spot
    Ceiling light
    Wall light
    Spot and track system
    LED strip and profile
    LED panel
    LED Hublot
    Light source
    Luminous path
    Floor lamp for the office
    Design / Deco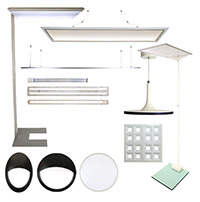 ---
The customised assortment
This range is aimed at professionals who want to develop a specific product in large or small quantities.
In close cooperation with you, we update the concept, develop the design and realise your prototype.
For example, it is possible to integrate a fire detector, a ventilation system or an acoustic warning device into the luminaire. Aesthetically it is better and from a practical point of view it is interesting.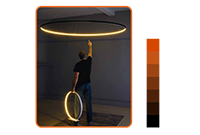 ---
The economical range
This range of luminaires is aimed at customers with outdated installations. We can reduce your energy consumption easily and without major conversion work. Replacing light sources with LED sources, for example, is efficient and easy to implement.